Landscape Architecture
Landscape Architecture is an often overlooked—yet crucial—part of landscaping. At Martin John, our experienced landscape architects bring together the elements of art, nature, architecture, and engineering to reimagine the potential of your landscaping and outdoor living space.
With Martin John's years of experience, you don't need to worry about the scale or complexity of your project.  Big or small we can help design the perfect space for you.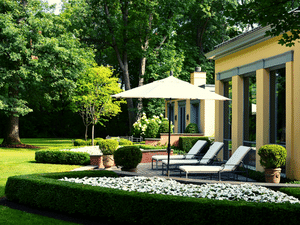 Installation
The installation process is when you can watch as your dream takes on reality with the help of our experts. Proper installation is a critical step to the long-term health of your new plants, trees, or garden as well as the durability of your new walkway, patio, or pool. At Martin John, we ensure your design is implemented as planned including focusing on the small details.
As part of the installation process, Martin John takes proper precautions and care to minimize the impact on your property.  Our goal at the end of the project is the only thing friends and neighbors comment on is how beautiful your property is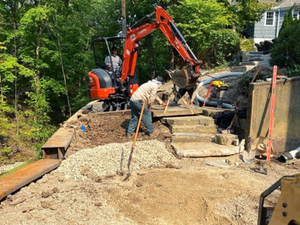 Site Survey
When it comes to building your dream outdoor space, a site survey is one of the most crucial pre-design steps. At Martin John, a team of experts with many years of construction and design experience between them is dedicated to surveying every facet and angle of your outdoor space. With thorough consultations and industry-leading soil tests, no stone is left unturned to ensure there are no hiccups in the construction phase.
Schedule a meeting now to discuss and plan how we can help you reimagine your outdoor living space.