Create Your Outdoor Paradise with Our Hardscaping Services
Add Beauty and Functionality to Your Home with our Professional Hardscape Services.
Work with Our Qualified Hardscaping Company
Martin John Company can help you make the perfect choices to combine nature's aesthetics and beauty with the elegance of a perfectly blended hardscape. From family enjoyment to a good financial return, hardscapes can be a great addition to your home. At Martin John, we can take your hardscape ideas and turn them into reality.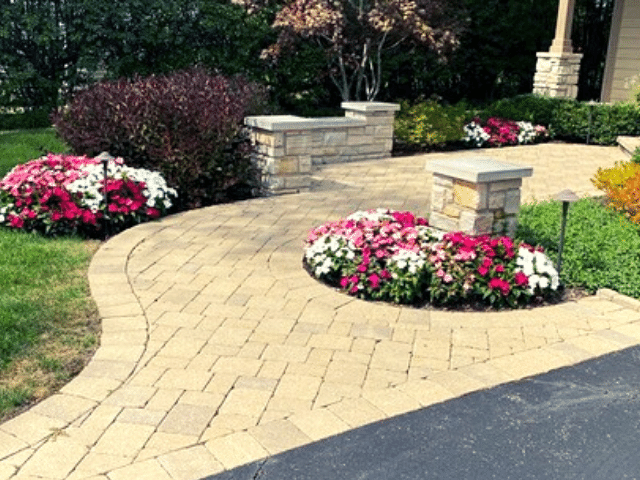 What We Do: Our Hardscape Services
Patio and Outdoor Living Spaces
From patios and decks to outdoor kitchens, our hardscape services will extend your living space. Let us help you transform your outdoor space.
Outdoor Fireplaces and Fire Pit Areas
Having an outdoor fireplace or fire pit lets you enjoy your backyard year-round—especially on those cool nights.
Walkways and Driveways
To give your property a facelift, we can construct eye-catching and functional walkways and driveways.
Water Features
It is no secret that water features create an attractive and welcoming environment. Our hardscape experts can build you a custom water feature to add a touch of beauty and character to your space.

Our Process
Step 1: Consultation and Site Survey
We will visit your property for a thorough consultation to discuss your goals, ideas, and preferences on materials. As part of the site survey, we will take detailed measurements, photos, and soil tests, if needed, to ensure we don't run into issues during the construction phase.
Step 2: Hardscape Design
We create custom, professional hardscape designs for the project based on your vision of the project.
Step 3: Hardscape Installation
Upon design approval, our team will build your hardscape features.

Enjoy the Martin John Difference
Martin John Company is your go-to when you need expert hardscape services. Our qualified hardscaping team focuses on building hardscape features that will fit your lifestyle. We not only offer the finest hardscape designs but also use the highest quality materials during construction.
Let us add beauty to your space with the elegance of perfectly built hardscapes. We serve the Chicago north shore and northern suburbs from Evanston to Lake Forest to Libertyville to Barrington.